The PA Organization For Watersheds and Rivers is now accepting nominations for the 2020 River of the Year Award.  The deadline for submissions is November 15.
Selected nominations will then be voted on by the public in late November to determine the River of the Year.
Pennsylvania's River of the Year is an honor designed to elevate public awareness of specific rivers and recognize important conservation needs and achievements. River of the Year designations have been presented annually since 1983.
"We are excited to once again announce the opening of the nomination period for the 2020 River of the Year program. The River of the Year program is one way that we can highlight the opportunities and challenges facing the Commonwealth's waterways. As well as, give all Pennsylvanians a chance to support their favorite waterway in friendly competition with others across the Commonwealth." said PA Organization for Watersheds and Rivers Director Janet Sweeney.
"As I have said throughout past annual selection processes, there may be only one River of the Year but all waterways nominated emerge as true winners," said Department of Conservation and Natural Resources Secretary Cindy Adams Dunn. "All have a pronounced public pride swirling around them that sees waterways protected and promoted by those who respect and enjoy their favorite waters."
After a waterway is chosen, local groups implement a year‐round slate of activities and events to celebrate the river, including a River of the Year Sojourn. The nominating organization of the winning river will receive a $10,000 leadership grant to help fund their River of the Year activities.
The River of the Year program is administered with funds provided by DCNR.
Past Rivers of the Year
2019 – Clarion River
2018 – Loyalsock Creek
2017 – Allegheny River
2016 – North Branch Susquehanna River
2015 – Conewango Creek
2014 – Schuylkill River
2013 – Monongahela River
2012 – Stonycreek River
2011 – Delaware River
2010 – Lackawaxen River
2009 – Lower and Middle Susquehanna River
2008 – Youghiogheny River
2007 – Lehigh River
Lackawanna River??
Rivers provide much to our community, environment, and economy.  Just the fact that Pennsylvania is so fortunate to have so much water within its borders is astounding.  Keep in mind that there are western states and nations throughout the world that are water deficient.
Nature nugget
Pennsylvania is home to more than 86,000 miles of rivers, streams, and creeks – second in the United States only to Alaska! That's three-and-a-half trips around the Earth. Thirty trips from Los Angeles to New York. It's five times more than the 10 largest rivers in America combined. These 86,000 miles provide clean drinking water to Pennsylvania's residents, water for crops and livestock, business and industry, and recreation opportunities for boaters and paddlers.
Nature quote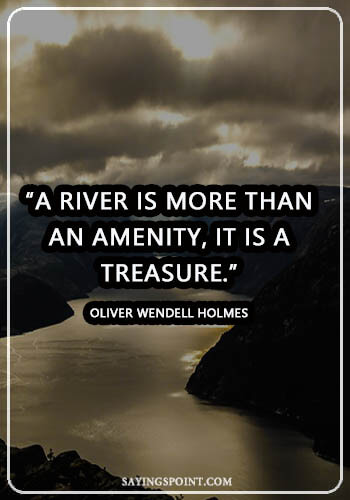 "Porcupine Pat" McKinney is environmental education coordinator for the Schuylkill Conservation District and provides programming for people of all ages with an emphasis on schools, public programming and nature center development.  "Porcupine Pat" hails from Marion, Ohio and has a BS with Distinction in Natural Resources – Environmental Interpretation from Ohio State.  He is a recipient of the prestigious Sandy Cochran Award for Excellence in Natural Resources Education from the PA Forestry Association, the Schuylkill Pride Award, and the PAEE "Outstanding Environmental Educator Award."